About
My vision came to light as my children were young. I enjoyed blogging and wanted my own permanent place on the internet. 'Your Life As Art' came into my life and became Your Life As Art Photography and Your Life As Art Essentials. As my children grew my photography business focus became family oriented. With young children I wanted to not only capture the moments with them, but enjoy them as well. As I stepped back from doing photography sessions I leaned into me. I focused much more on my mental and physical health. Along my journey holistic health has become a core of my lifestyle. Essential oils became a staple in our home and daily lives. Sharing with people the true benefits of nature being in alignment with our own body. Stepping into a place of geater confidence within me and my choices for my physical and mental health, while also appreciating my talent for photography I combined the two into my newest creations… Your Life As Art Planner, Rise & Rest Journal and Notebook! Taking myself a step back in time, when my love for pen to paper began. Seeing those ink covered, worn pages, the thickness of the book growing as each day passes. The memories, sorrows, happiness and even sad. A resource to look back on, to reflect and continue to grow. A daily glance at our life and how we choose to live it!
Loving the vision as well –>
Click on PURCHASE below!!!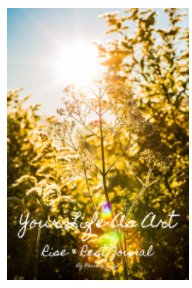 Rise and Rest …
Rise & Rest 2….
By Pamela Zmija

Preview & Buy The Planner & Journal